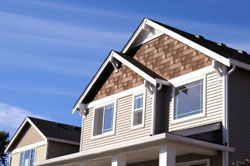 If you live in the Greenville area and are looking for a vinyl siding company that you can trust to install vinyl siding on your home, Climate Guard LLC is here for you. We offer quality vinyl siding products and customer service that just can't be beat!
Our vinyl siding comes in an array of styles and colors from which you can choose. With our quality vinyl siding on your home, you will never have to worry about scraping or painting again.
Our beautiful siding is basically maintenance-free and will never warp, crack, or peel. It is sure to add comfort an beauty to your home for years to come.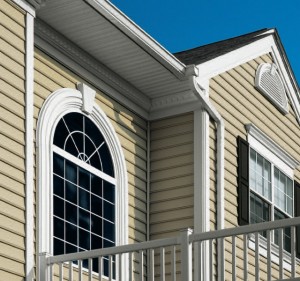 Not only will our siding add beauty to your home, but it will also help it be more energy-efficient. Due to the energy efficiency of the insulation of our siding, which protects your home from loss of heat and inefficient air conditioning, our siding qualifies for the federal tax credit.
If you have ever considered having vinyl siding installed on your home, then why not give us a call. We will be glad to answer any questions you may have and give you a free estimate.
Contact Climate Guard LLC today. We look forward to hearing from you.